Vidor Bernstien, M.D.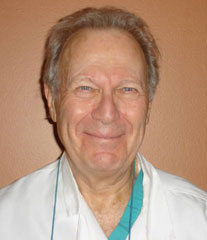 Vidor Bernstien, M.D. graduated from Medical College of Georgia, Augusta, Georgia, then interned in the Moses Cone Hospital, Greensboro, North Carolina.
Dr. Bernstien served in the U.S. Army Medical Corps in Germany. Upon returning, did his Residency at MCG, then went to the VA Hospital in Augusta, Georgia. Dr. Bernstien started the Ultrasound Program in the Department of Radiology in 1975.
Dr. Bernstien is certified by the American Board of Radiology
Locations