Frederick N. Cushmore, M.D.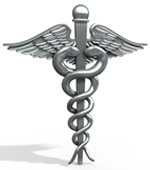 Frederick N. Cushmore, M.D. graduated from Queens College of New York City as Bio-Chem major. Attended New York Medical College, Internship was at Glens Falls Hospital, went into the Army and after six months of OJT became Chief of Radiology at Paterson Army Hospital in Red Bank, New Jersey. Following those two years, I took a residency at the VA Hospital in Philadelphia. Trained at the University of Penn and at St. Christopher's Pediatric Hospital in Philadelphia. Worked at Presbyterian Hospital as a Teaching Associate and University of Penn in Philadelphia. Chief of Radiology at Clara Maass Hospital in Belleville. Joined St. Joseph's Hospital Medical Center in 1965 to present. I was Chairman of the Department of Radiology for 10 years. President of the Medical Staff for two years and variety of committees.
Frederick N. Cushmore, M.D., is certified by the American Board of Radiology.

Locations