Fred Berlin, M.D., RPVI
Vascular and Interventional Radiology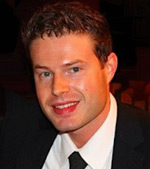 Dr. Berlin completed his Diagnostic Radiology residency at The Mount Sinai School of Medicine in New York, followed by subspecialty training during his clinical fellowship in Vascular
and Interventional Radiology at The Mount Sinai Medical Center.

Dr. Berlin has extensive experience and active interest in minimally invasive treatments for liver cancer including Yttrium-90 radioembolization, chemoembolization and thermal ablative therapies. He also focuses on minimally invasive treatments for uterine fibroids, peripheral arterial disease and complex venous revascularization, embolotherapy for hemorrhage and portal venous hypertension therapies such as Transjugular Intrahepatic Portosystemic Shunt (TIPS) and Balloon Occlusion Retrograde Transvenous Obliteration of Gastric Varices (BRTO). Additionally, Dr. Berlin has broad expertise in providing a wide variety of traditional Interventional Radiology procedures such as image guided biopsies, dialysis access, hepatobiliary, genitourinary and gastrointestinal interventions.
Dr. Berlin was involved in numerous clinical trials, publications, abstracts and scientific exhibits and has been invited
to lecture and present his clinical research in the field of minimally invasive interventions at multiple international conferences. For a list of Dr. Berlin's publications, abstracts and presentations, click here
He is board-certified by the American Board of Radiology in Diagnostic Radiology, is a member of American College of Radiology and Society of Interventional Radiology and has RPVI (Registered Physician Vascular Ultrasound Interpretation) certification.
Locations