Frank Yuppa M.D., RVT, RPVI
President, Imaging Subspecialists of North Jersey, LLC
Chairman Dept. of Radiology, St Joseph's Regional Medical Center
Paterson, N.J.
Chairman Dept. of Radiology, Mountainside Hospital
Montclair, N.J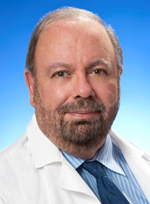 Dr. Yuppa graduated from UMDNJ-NJMS,being elected to the Alpha Omaga Alpha Honor Society. Following medical school , he finished his residency at Columbia Presbyterian Medical Center in Diagnostic Radiology. Subsequently, he completed a Fellowship at Memorial Sloan-Kettering Cancer Center in Oncological Imaging and Interventional Radiology.
Dr. Yuppa is board certified in Diagnostic Radiology, Neuroradiology, Vascular Technology, Cardiac CTA where he also holds a Level III Certification. Dr. Yuppa holds additional qualifications from the Clinical Magnetic Resonance Society in Neuro, Body, Orthopedic MRI additionally, Dr. Yuppa has a RPVI (Registered Physician Vascular Ultrasound Interpretaion) certification. He is also certified in Mammography by MQSA.
Special Interests
Cardiac CTA, Neuro Radiology, all modalities in Oncologic Imaging, Interventional Radiology
Activities and Awards
Dr. Yuppa has been featured as one of the "Top Docs" five times in New Jersey Monthly magazine. He was featured on the cover of MD News in 2009. In addition, he has been featured in several articles, television interviews and radio on the topic of "Calcium CT Scanning for Early Detection of Heart Disease in Firefighters and First Responders."
He has lectured over the state on this topic as well as Cardiac CTA.
Locations