Edward Milman, M.D., RPVI
Medical Director and Vice Chairman of Radiology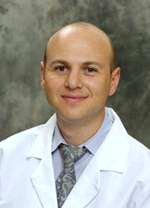 Edward Milman M.D., Section Chief Diagnostic and Interventional Musculoskeletal Radiology. Dr. Milman completed his Medical School education at SUNY Downstate, Brooklyn NY. He continued his training in Radiology as a resident at New York Presbyterian Hospital of Columbia University in New York. He stayed at Columbia University to receive subspecialty training during his Fellowship in Musculoskeletal/Body MRI.
Dr. Milman specializes in Musculoskeletal Radiology and has special interest and expertise in Cardiac CTA and MRI imaging. He received prestigious "Teacher Of The Year Award" twice for his contribution to education of radiology residents at New York Presbyterian Hospital, NY. He remains an active member of the radiology department as an Adjunct Professor of Radiology at Columbia University. He is certified by American Board of Radiology and holds Clinical Magnetic Resonance Society Certification in Body MRI, Orthopedic MRI and Neuroradiology MRI and also has a RPVI (Registered Physician Vascular Ultrasound Interpretaion) certification.
Dr. Milman is one of handful of NJ Radiologists who are recognized as Level III Coronary CTA certified and Cardiovascular CT board certified- the highest certification available in this field of cardiovascular imaging.
Awards and Recognition
Twice named "Teacher of the Year" New York Presbyterian Hospital
2014 Top Doc Award - NJ Monthly Magazine- for the 4th consecutive year
Publications
Locations