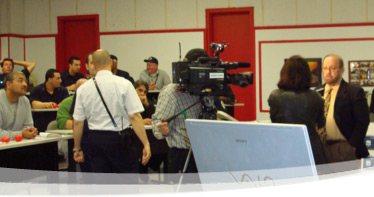 Cardiac Outreach to First Responders, helping save the lives of those that are there to save ours...
Perhaps 9/11 is responsible for the realization that first responders, Police, EMTs, and Firefighters put their lives on the line doing a job that can result in serious injury or death for these dedicated professionals. We understand that those are potentially dangerous jobs but that event, more than any other in recent memory, really drives home how really dangerous these endeavors can be.

Part of the danger in that job is hidden and silent but just as deadly as any terrorist attach. Cardiac soft plaque is not easily detected and can be deadly. This type of arterial plaque is a soft fatty material that collects on the artery walls. Stress tests and ECGs will not show if there is soft plaque in the vessels. You probably remember the untimely death of NBC anchor Tim Russert, who dropped dead from a heart attack one month after passing his stress test with flying colors. We now use an ultra fast Cardiac CT scan to look into the vessels and see if and how much dangerous soft plaque is present. This allows for the aggressive treatment of the condition before a major cardiac event.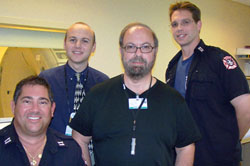 For 1st responders, long periods of relative calm are followed by short periods of high intensity stress. For people with undetected disease, this stress can be the catalyst for a series of events that in the end can cause a serious or deadly heart attack. The good news is that soft plaque can be detected with a simple test and Imaging Subspecialists has been engaged in community outreach to first responders to get them examined before it's too late. Going around to fire houses, police stations, conventions and other events, Dr. Frank Yuppa and his team have been delivering this compelling message in a series of seminars thoughtout the state.
For more information contact us.