Vijay Hiremath, M.D.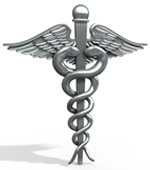 Dr. Hiremath completed his internship in Surgery and residency in Radiology at Bronx Lebanon Hospital Center affiliated with Albert Einstein College of Medicine of Yeshiva University, Bronx, New York after graduating from Medical School. He has served as Assistant Professor of Radiology at the University of Medicine and Dentistry of New Jersey for more than 10 years.

Dr. Hiremath is certified by the American Board of Radiology and Interventional Radiology.
Locations